homeimgage
To surpass all quality standards in providing life enhancing, individualized care.
"Expect the Extraordinary".
Long-Term Care Facility
Our long-term care facility serves Unicoi, Carter, and Washington Counties, and Johnson City citizens seeking compassionate care for their loved ones. Looking for specialized care? Our comprehensive skilled nursing services include a specialized Alzheimer's Dementia Unit that assists residents with memory, communication, focus, attention, reasoning, judgment, and visual perception. We proudly accept Medicaid and are currently accepting new residents.
Our Mission
Erwin Health Care Center is committed to provide and respond to the long-term needs of the community and region in which it serves. Our purpose is to offer comfort, security, attractive living accommodations, life enriching programs, and comprehensive services for long-term health care needs.
Our Residents Receive the
BEST

Care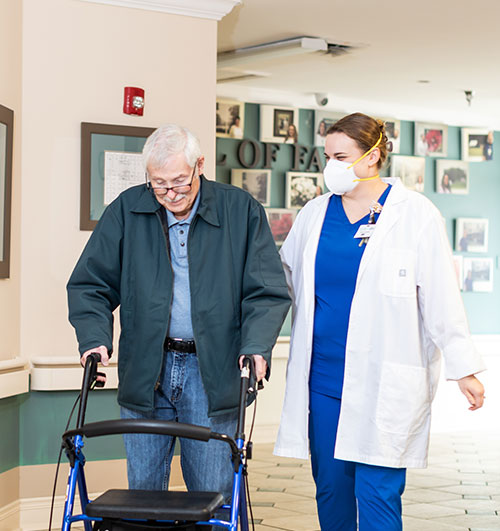 Skilled Nursing →
A semi-private room and meals, skilled nursing care provided by nursing staff, therapy, including physical therapy, speech therapy, and occupational therapy, Social Services, Dietary Counseling, Medical equipment and supplies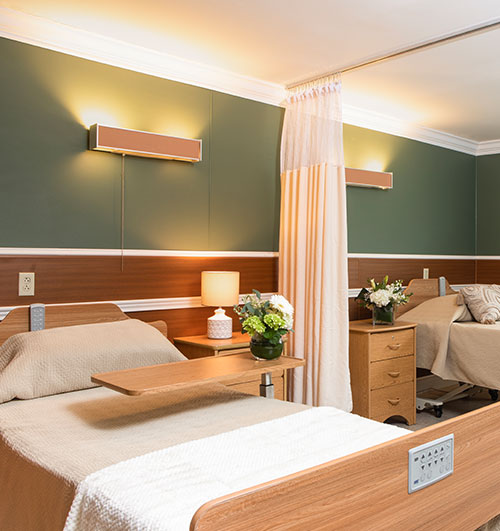 Resident Services →
Memory, communication and language, ability to focus and pay attention, reasoning and judgment, visual perception
What Our Clients Say About Erwin Health Care Center
Slide
"I have always been beyond pleased with Erwin Health Care Center. They go above and beyond to make sure that their residents are taken care of. The employees are like family to their residents and their residents' families. This facility has always treated my family wonderfully; not only in the facility, but when at home as well. The MD's in the facility are spectacular as well; they truly treat their patients well. Erwin Health Care Center also has a wonderful Alzheimer's and dementia unit at their facility and their staff is adequately trained to handle dementia patients, I will always recommend Erwin Health Care Center to anyone looking for placement in a facility!"
Slide
"The staff are wonderful, caring people. They go out of their way to help visitors and patients. Everyone has been so friendly and welcoming. I cannot say enough kind words about the place."
Slide
"Erwin Health Care Center opened the first Alzheimer's and Dementia Unit in Tennessee in 1986. Erwin Health Care Center treats its residents with respect and kind-hearted care. The employees of Erwin Health Care Center are all united in a common goal of doing what is best for its residents. The residents of Erwin Health Care Center can expect the extraordinary."
Slide
"Erwin Health Care Center is a great place for anyone's family member. The residents are well taken care of and the staff is compassionate and professional."
Want to Learn More About Erwin Health Care Center?