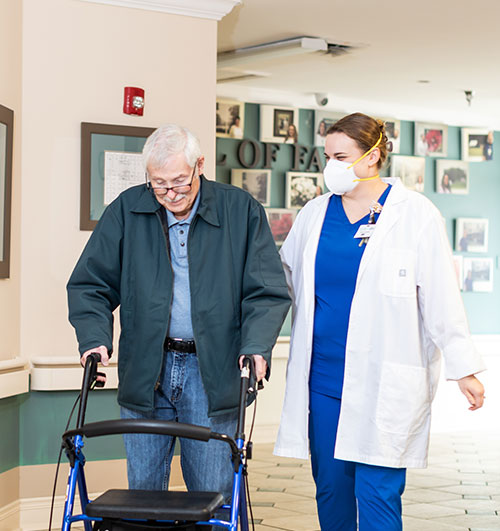 During a Medicare-covered skilled nursing facility (SNF) stay, Part A covers:
A semi-private room and meals
Skilled nursing care provided by nursing staff
Therapy, including physical therapy, speech therapy, and occupational therapy
Social Services
Dietary Counseling
Medical equipment and supplies
Ambulance transportation to the nearest provider of needed services, when other modes of transportation would endanger your health.
Each benefit period, Part A covers the full cost of your first 20 days in a SNF. For days 21-100, Part A covers part of the cost and you pay a daily coinsurance. To be eligible for Medicare SNF coverage, your care must be medically necessary. Contact us to learn more about our Medicaid-accepted skilled nursing services in Tennessee.